Exploring The Power Shift: AndBeyond.Media at iMedia Event
The ad tech industry is currently undergoing a seismic shift, characterized by groundbreaking advancements in AI, big data, and the advent of a cookieless world, all of which have garnered significant attention. In this opportune moment, the iMedia summit emerges as a vital event to confront and navigate these transformative changes head-on.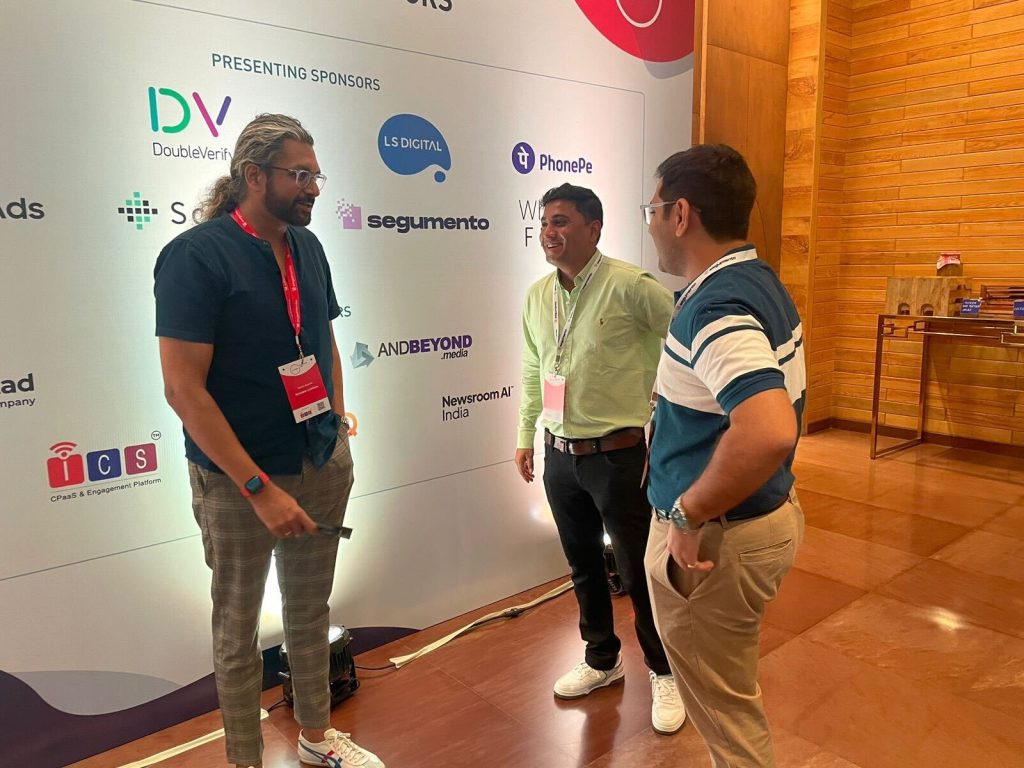 AndBeyond.Media proudly sponsored the highly anticipated summit held in Goa from July 5th to July 7th, 2023, cementing its position as a leading player in the ad tech industry. This influential summit brought together esteemed industry leaders, marking a significant milestone in exploring the shifting dynamics of media and marketing influence.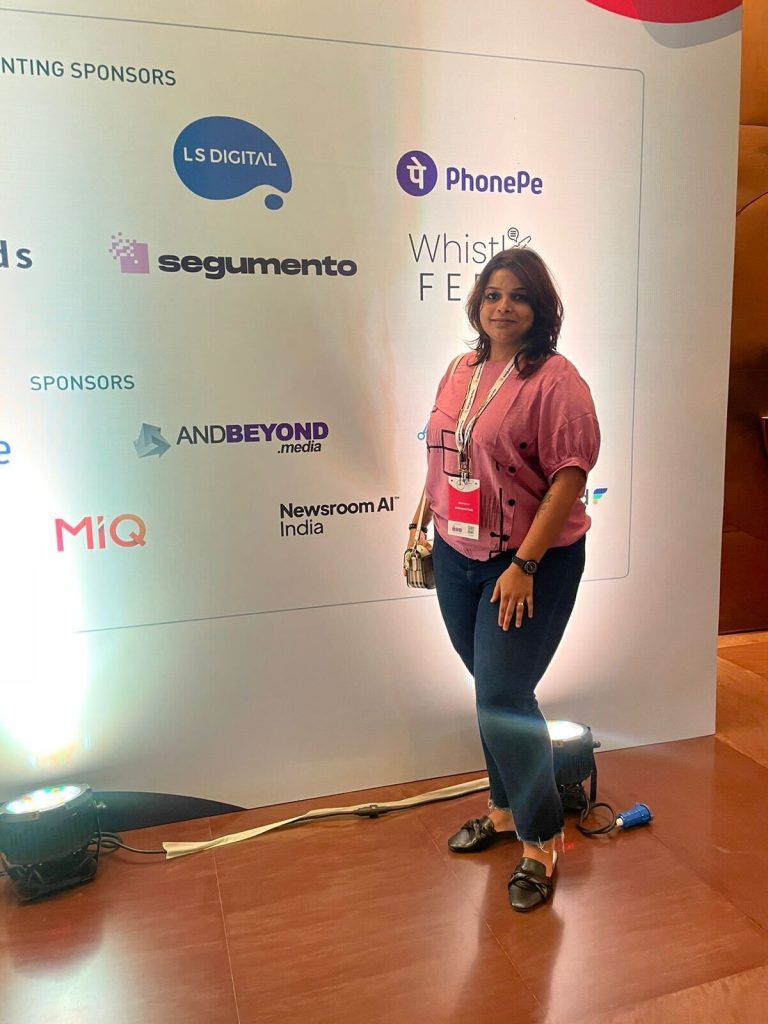 During this transformative event, AndBeyond.Media's presence was prominently felt, with two of its key team members Uday Doshi, Creative Director of Ad Sales, and Neha Parmar, Regional Head of Ad Sales for the West and South regions actively participating, forging connections, and contributing to the insightful discussions.
The iMedia event provided a platform for attendees to dive deep into the pressing issues and emerging trends in the ever-evolving marketing landscape. With a focus on the theme of "The Power Shift," industry professionals examined the transformative impact of factors such as Connected Consumers, New Media, Influencers, MarTech, and Big Data, which have reshaped how marketers interact with their customers.
Amidst a volatile economic environment, there is an escalating pressure to drive growth. But with this challenge comes significant opportunities if the right strategies are adopted. iMedia aimed to address these key forces and shed light on their implications for marketers. Throughout the event, iMedia curated a dynamic program designed to tackle the pressing issues faced by marketers in today's rapidly evolving landscape.
Expert speakers and industry thought leaders took the stage to share their insights, experiences, and strategies for success. Keynote presentations explored the transformative power of digital change, providing visionary perspectives on how marketers can adapt and thrive in this ever-changing environment.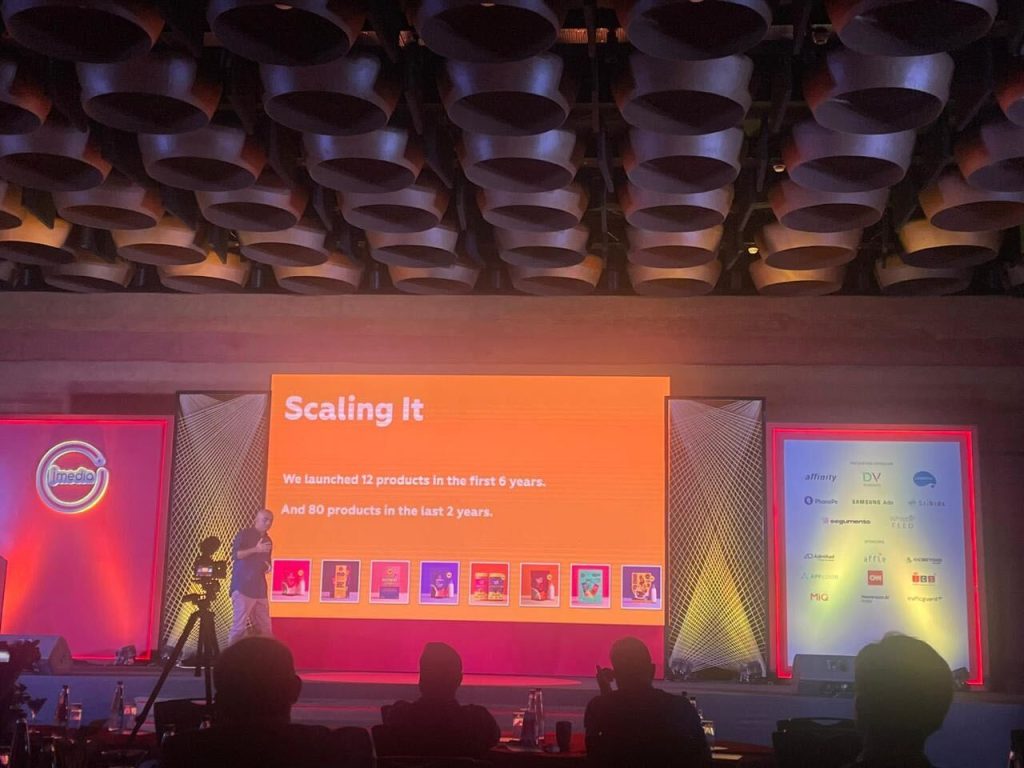 Interactive workshops offered participants the chance to delve deeper into specific aspects of digital change, equipping them with practical knowledge and actionable strategies. Panel discussions fostered engaging conversations and debates on critical topics, allowing participants to hear diverse perspectives and gain a comprehensive understanding of the forces at play.
"Witnessing these trends unfold has been nothing short of exhilarating. By harnessing the potential of these transformative forces, we are reshaping the way brands connect with their target audiences and unlocking unprecedented opportunities for growth and engagement. Embracing these advancements is not only essential but also empowering as we navigate the dynamic future of advertising."
– Uday Doshi, Creative Director of Ad Sales, AndBeyond.Media
The networking opportunities at iMedia proved to be a catalyst for fruitful collaborations and connections. The event provided a powerful platform for AndBeyond.Media to showcase its commitment to innovation, industry thought leadership and dedication to delivering exceptional results. AndBeyond.Media leveraged these moments to engage in countless conversations with professionals from diverse backgrounds.
Moving ahead, the team is excited to continue shaping the future of ad tech, staying at the forefront of industry trends, and driving positive change. Committed to creating impactful experiences for brands and consumers, AndBeyond.Media propels into a new era of media and marketing influence.