Driving Attention and Action for BookMyShow
Introduction
BookMyShow is India's premier online entertainment ticketing platform, revolutionizing the way people book tickets for movies, events, concerts, sports, and other live entertainment experiences. The leading online ticket booking platform recognized the need to generate awareness and boost ticket bookings for the highly anticipated movie, Avatar 2, especially in Tier 2 and 3 cities across the country.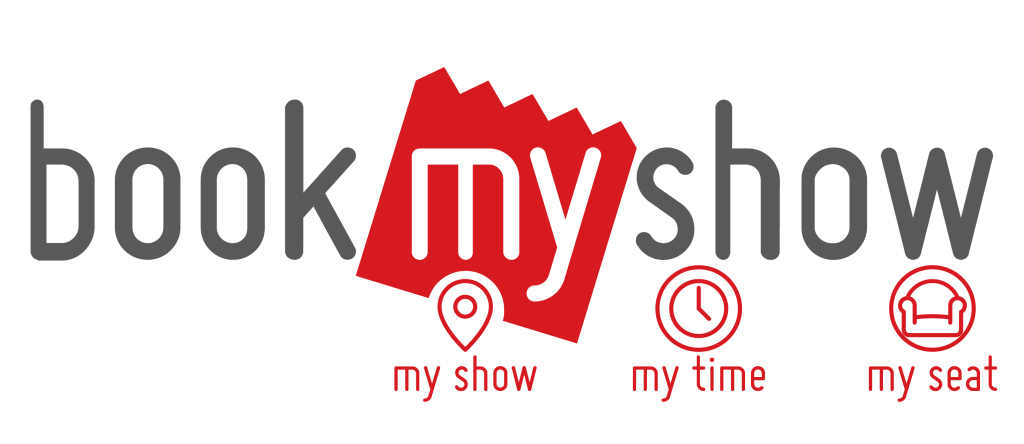 Challenge
With the intent to harness the movie's immense popularity, BookMyShow sought to maximize its potential and extend its reach to a broader audience base. The brand faced the challenge of penetrating Tier 2 and 3 cities in India, where the movie culture was not as established as in metropolitan areas. Additionally, with stiff competition from various entertainment platforms, the campaign needed to stand out and capture the attention of the right audience. The challenge was to create a campaign that would not only generate awareness about Avatar 2 but also drive ticket bookings in these relatively untapped markets.
Solution
To accomplish this goal, BookMyShow partnered with AndBeyond.Media and developed an innovation ad campaign that would resonate with the target audience and deliver remarkable results. The team devised a multi-faceted strategy that incorporated captivating ad formats and precise audience targeting.
To capture the audience's attention as well as drive action, AndBeyond.Media developed three innovative ad layouts to be used across various digital platforms:
Vertical Panorama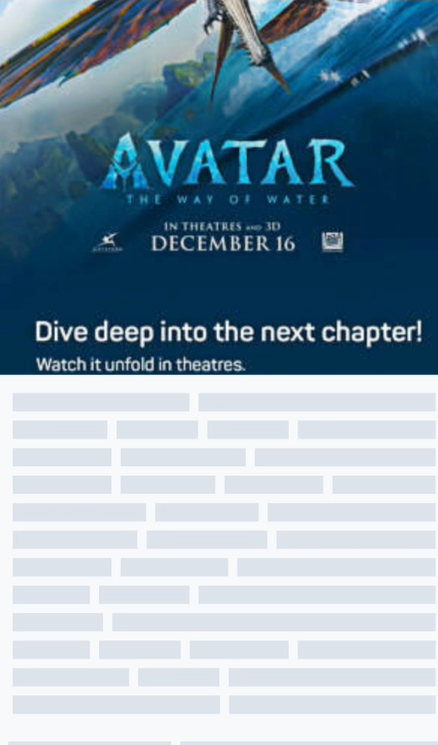 2. Scroll Carousels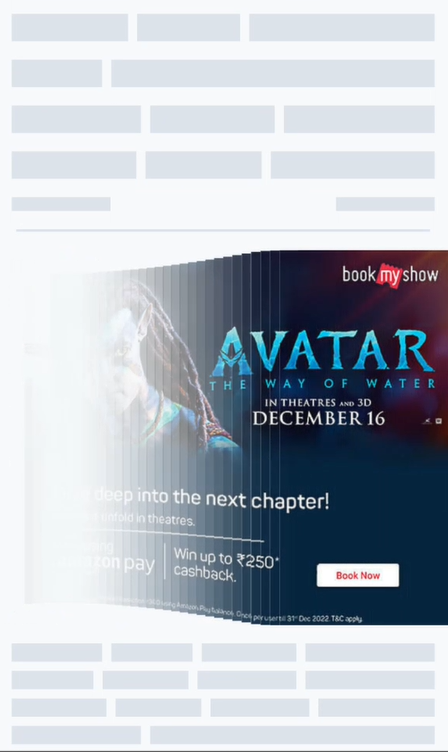 3. Split-screen Carousels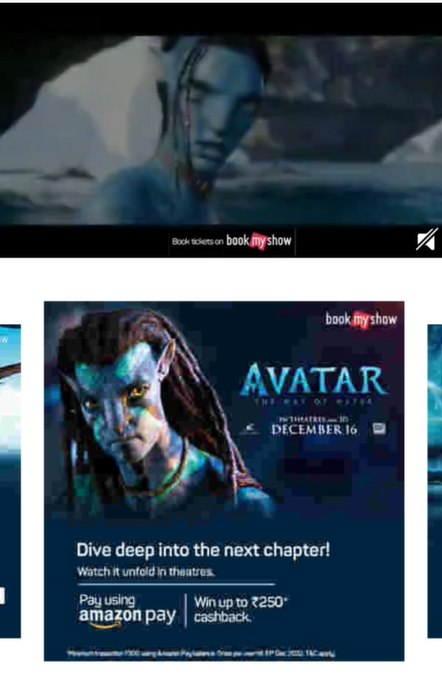 Audience Targeting
Understanding the importance of reaching the right audience, AndBeyond.Media conducted in-depth research and segmentation to identify the most relevant demographics, interests, and behaviors for the campaign. The target audience was defined as follows:
Gender: Male and Female
Age: 20 – 50 years
Geos: Tier 2 and 3 cities across India
Interests & Behaviours: Entertainment enthusiasts, users interested in movies, frequent travelers/flyers, users of food delivery apps, online shoppers, car owners, and more.
Campaign Impact
The Avatar 2 campaign executed by AndBeyond.Media for BookMyShow yielded impressive results, making a significant impact on the movie's success and ticket bookings.
Impressions: The campaign generated a remarkable 4 million impressions, successfully reaching a vast audience and creating widespread awareness about Avatar 2.
Average CTR (Click-Through Rate): The engaging and innovative ad formats contributed to an average CTR of 1.06%, indicating a strong interest and responsiveness from the target audience.
Average Engagement: The campaign achieved an impressive average engagement rate of 10%, indicating that users were actively interacting with the ads and expressing interest in the movie.